Q: Why did Jimmy get fired from his job mowing lawns?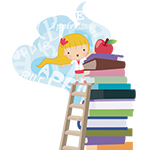 A: He just didn't cut it.
Q: Did you hear about the eye doctor who made the world's largest pair of glasses?
A: It was a huge spectacle!
Q: I told my kids they need to study math, they asked, "What for?"
A: I said yea, and the other numbers, too!