Sometimes we need to borrow money to pay for something. This usually happens when we need to buy something and we don't have enough money for it. For example, you might need to borrow $10 from your mom to buy a gift for your dad.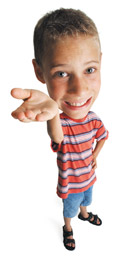 Until you're a little older, you'll probably only borrow money from your parents or your brothers and sisters.

Borrowing Words to Know
Before you think about borrowing money, there are a few words you should know.
Borrow

– to get money that you plan to pay back

Lender

– the person who gives you the money to use (or lends you the money)

Loan

– the money that you borrow

Payment

– money that you give back after you borrow it
How to Borrow Money—and Pay it Back
When you borrow money from someone, even if you borrow from someone in your family, you need to decide when you have to pay it back. The best thing to do is to work out a plan with the lender. Put your plan in writing, so both of you will remember what you agreed on.

Your plan should include these things:
How much money you are borrowing
How many payments you have to make
The amount of money each payment should include
When you decide these things, you will know how long you have to pay the money back.

For example, if you borrow $10, you can pay back $2 each week for 5 weeks. Or you can pay back $5 each month for 2 months.

Whatever you and the lender decide, you must pay the money back when you promise to do so.

Talk to your parents
Your parents probably borrow money for at least two things—your family's house and car. Talk to them about how important it is to pay back money on time.