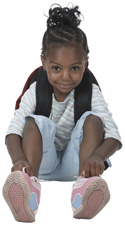 If you're like most kids, you probably don't spend a lot of time thinking about or talking about credit unions. But if you want to start saving your money, a credit union is a great place to start.
To understand what a credit union is, let's take a look at the two words that make up the name. Credit means the balance in a person's favor in an account (such as a credit union account). Union means join or bring together. So a credit union brings people together for credit.

Check out these facts about credit unions!
A credit union is a place that helps people save money.
A credit union offers "a fair return" or a fair interest rate on the money that people save there.
People who save their money at a credit union are called members of that credit union..
A credit union is owned by the people who save their money there…so the members are also called owners.
A member can get a loan from the credit union.
The members pay interest on the loan, but the interest is usually less than people pay at other financial institutions.
A credit union is a nonprofit financial institution. That means a credit union is not in business to make money. This helps credit unions to have less costs than many for-profit institutions. It also means that they can help their members save and earn money.
For more facts about credit unions, check out these links.