Right now, your main job is going to school and learning all you can. But there are some ways that you can earn money, even if you are less than 12 years old. A few ideas are listed below.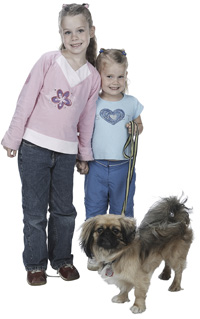 Before you decide to do any of these things, talk to your parents. Find out if they are willing to pay you to do extra work, or if they will let you do work for your neighbors. If you want to do work for your neighbors, you'll need to talk with them, too.

No matter who you work for—your parents or your neighbors—find out how often the work needs to be done and when you will be paid.
How to Earn Money
House work – You can help clean up around the house. You probably already have to keep your room clean, but maybe you can clean extra rooms or help with some chores such as vacuuming floors or dusting the furniture.
Yard work – The type of work you can do will change with the weather. In the spring and summer, you can help pull weeds especially if your parents (or your neighbors) have vegetable or flower gardens. In the fall you can rake leaves, and help cover plants for the winter. During the winter you can shovel snow.
Indoor/Outdoor Work – You can clean up after your pets or your neighbors' pets. This can be a year-round job. Sure it's probably stinky, but the pets will be glad you took care of them.
Ask your parents if they have any other ideas about ways that you can earn money. You can also ask your parents about getting an allowance. Not all parents like to give their kids an allowance, but you can ask!

Once you've earned money, click here to learn how to save it.